A Strange Combination of the Secular and the Sacred
In January 2016, then-Republican presidential candidate Donald Trump made a promise. "I will tell you, Christianity is under tremendous siege, whether we want to talk about it or we don't want to talk about it," Trump said. If he were to be elected president, he vowed that "Christianity would have power."
Evangelical Christians have long supported Republican presidents. It began with Ronald Reagan and the Moral Majority, and in 2020, 81% of evangelical Christians voted for Trump. This support, often simplified as a position against abortion rights, is a component of evangelical organizations' cultivation of "biblically correct" positions on modern political issues. Because of this, some scholars have alleged that some churches are held together more by political orientation and sociology than by theology.
In American politics, Catholicism is a more nuanced story. President Joe Biden is the second-ever Catholic president. Because of his political support for abortion rights, he has faced backlash from conservative American bishops who expressed desire to deny him communion. Yet, outside the clergy, about half of American Catholics support abortion rights. This is one example of a larger chasm in the Catholic electorate. Catholics were almost evenly divided in the 2020 election. However, Biden's Catholic support came from non-practicing Catholics. Practicing Catholics favored Trump by 40%
The Christian Right underscores much of modern Republican politics. Key components of the Christian right are underscored by an ideology known as Dominionism, the idea that regardless of theology, means or timetable, Christians have a right to exercise control over society's political and cultural institutions. It is a belief in Christians' God-given right to power in America,
This work examines Christianity's influences on American political life. It is an ongoing project.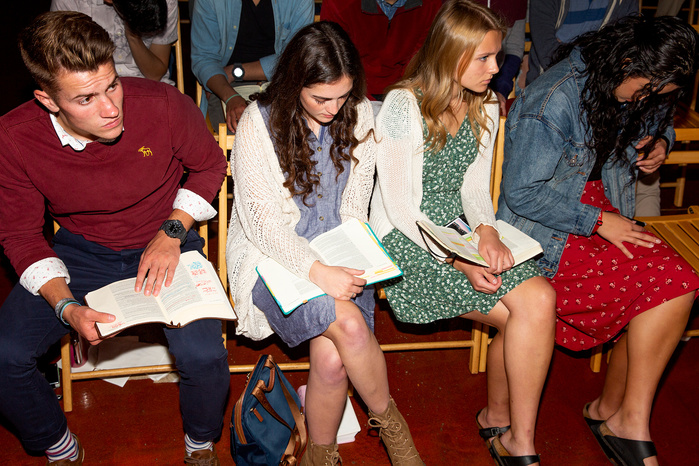 Tristen Rouse is a documentary photographer born and raised in southwest Missouri. He was also raised in the Southern Baptist Church.
In 2016, he saw many of those he knew in the church begin to support a presidential candidate who dehumanized refugees, bragged about assaulting women and advocated for violence against those who opposed him — but promised to secure Christianity as a powerful force in the United States.
In this candidate and in the members of his faith who supported him, Rouse did not recognize the values espoused by Jesus Christ. In 2016, Rouse left organized Christianity. Today, his relationship with Christianity and God is complex. He believes in the values of Jesus Christ but does not see them in some of His supporters. He does not attend church but carries a Bible that once belonged to his mother. He understands Christianity to be one of the most influential voting blocs in modern conservative politics but does not understand why.
This project is a reconciliation for Rouse as he searches for reason within the relationship between scared beliefs and secular politics.