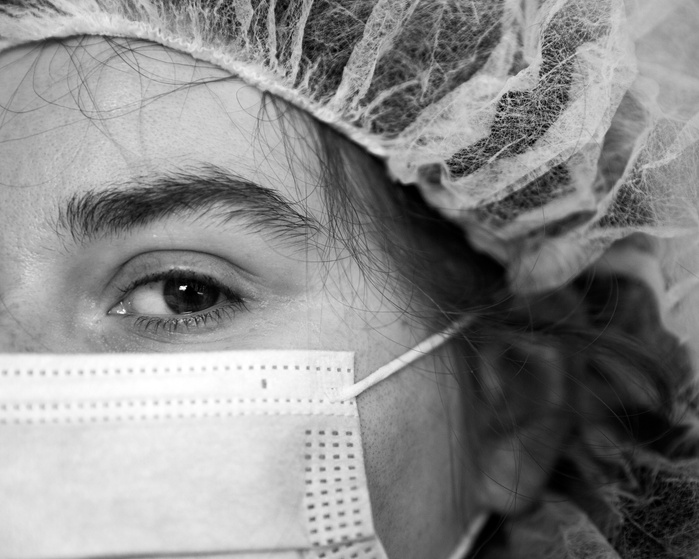 'Why Am I Not Fixed'
My partner, Emma, was told she had endometriosis in February 2020. Endometriosis is a disease in which tissue similar to that inside the uterus grows outside of it. It can be incredibly painful, with large cysts growing on the ovaries, cause chronic fatigue and can lead to infertility and, in some cases, increased risk of cancer. It is an illness steeped in medical misogyny, and the normalization of painful symptoms as an unavoidable part of womanhood often leads to a delay between when symptoms appear and when treatment begins.
Emma's treatment began on July 28, 2020, when her surgeon removed three large cysts from her ovaries, burnt off a number of smaller lesions from her uterus and unfused her left ovary from her fallopian tube. Theoretically, she wouldn't need another surgery for five years.
As Emma put it, "We were all very optimistic." Too optimistic.
From August 2020 to March 2021, Emma underwent 10 ultrasounds and I took her to the emergency room three times. All were due to immense pain on her left side coupled with the fear of a medical emergency called ovarian torsion.
"Things got extremely dark," Emma said regarding that period. "I thought, 'I was supposed to be fixed. Why am I not fixed?'"
After months of increased pain, the growth of a new cyst and an appointment with a doctor who specialized in endometriosis, Emma's second surgery was on April 7, 2021. This surgery removed her left ovary and Fallopian tube, which the specialist said had been practically destroyed by endometriosis.
As the second surgery approached, Emma and I agreed to stop photographing her endometriosis. To read why, click here.